Scheduled speakers are subject to change. Additional speakers to be announced soon—please check back again for updates or sign up for our mailing list to be the first to know.
Tiffany Drake
Executive Director, Global Girls Alliance/Obama Foundation
» FULL BIO
Tiffany Drake is the Executive Director of the Global Girls Alliance, former First Lady Michelle Obama's program to support global adolescent girls' education around the world. The program's mission is to engage stakeholders globally to take action to support the more than 98 million adolescent girls who are not in school and the grassroots leaders working to educate them. Previously, Tiffany served as a Senior Advisor to the First Lady in the White House, leading public awareness and engagement for the Let Girls Learn initiative. Tiffany also spearheaded activations including the film We Will Rise, featuring Meryl Streep, which premiered in 180 countries around the world and was the most successful film on the network to-date.
Prior to this role, Tiffany led public affairs initiatives for the U.S. Agency for International Development (USAID), where she led campaigns for maternal and child health, the launch of the Global Development Lab with Secretary Hillary Clinton and served as the public affairs lead for the Ebola crisis. Tiffany has more than 18 years of experience in the private, public, and nonprofit sectors including leading brand, public engagement, and communications initiatives such as The Boeing Company. She began her career in entertainment publicity in Los Angeles.
Tiffany was educated at the Kellogg School of Management at Northwestern University (MBA), and at Michigan State University and the University of California at Los Angeles (BA). She currently resides in Washington, D.C. with her husband and their two toddlers, Kaia and Paxton.
» LESS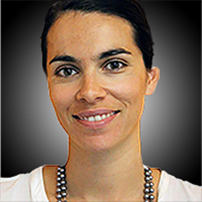 Emily Bove
Moderator
» FULL BIO
Emily Bove is a women's rights advocate and feminist leader focused on building stronger movements, institutions and teams working on gender equality and women's rights. She is currently a Strategy Advisor for the IDB and the Stockholm Philanthropy Symposium, as well as a Senior Fellow at InterAction, where she is focused on feminist leadership in global development. Emily teaches Leadership, Inclusion and Diversity at the University of Maryland.She was previously the Executive Director of Women Thrive Alliance, a global advocacy network of over three hundred grassroots women's rights and gender equality organizations. Emily has also worked for institutions like the World Bank, the GIZ, and the ILO. She holds a Bachelor's degree from the Institute of Political Studies of Lyon, France, and a Master's in Migration Studies from the University of Sussex, UK. She is the 2018 recipient of the One World Award for Feminist Leadership in International Philanthropy, and a founding member of Cohort 2030.
» LESS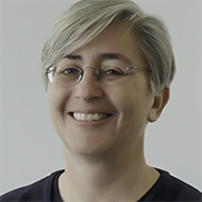 Lucy Bernholz
Senior Research Scholar at Stanford University's Center on Philanthropy and Civil Society and Director of the Digital Civil Society Lab
» FULL BIO
Lucy Bernholz is a Senior Research Scholar at Stanford University's Center on Philanthropy and Civil Society and Director of the Digital Civil Society Lab. She has been a Visiting Scholar at The David and Lucile Packard Foundation, and a Fellow at the Rockefeller Foundation's Bellagio Center, the Hybrid Reality Institute, and the New America Foundation. She is the author of numerous articles and books, including the annual Blueprint Series on Philanthropy and the Social Economy, the 2010 publication Disrupting Philanthropy, and her 2004 book Creating Philanthropic Capital Markets: The Deliberate Evolution. She is a co-editor of Philanthropy in Democratic Societies, to be published in August 2016 by the University of Chicago Press. 
KEYNOTE PRESENTATION
Thursday 3rd May | 1:00pm - 2:00pm
Inventing Digital Civil Society
Lucy Bernholz will introduce the idea of digital civil society and its implications for nonprofits, foundations, associations and, indeed, democracies. The opportunities and challenges to civil society in the digital age are numerous, and using these resources safely, ethically and effectively will be the key to a thriving sector going forward. Bernholz will introduce the four principles for digital civil society and engage in conversation with participants about the implication of and for their work.
» LESS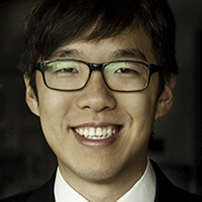 Phil Chow
CEO and Co-founder of Humanitas Technologies
» FULL BIO
Philip Chow is a technology entrepreneur working at the intersection of benevolent artificial intelligence, youth development, and philanthropy. As the CEO of Humanitas Technologies (Humanitas.AI), Philip and his team seeks to solve the systemic inequalities endured by the world's 99%. He was previously the advisor to the CEO of FiscalNote, the leading AI and big data startup delivering predictive analytics of governmental action having raised $230M USD in funding. Philip is committed to gender equality and serves on the board of Lean In China (a community of 100,000+ professional women) as well as the ambassador for She Loves Tech (a global initiative to encourage women participation in tech). Philip graduated with Honors from Western University, Canada, and had pursued advanced studies at Stanford University and Singularity University.  
» LESS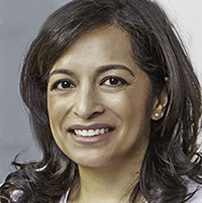 Tara Abrahams
Managing Director of VOW to End Child Marriage
» FULL BIO
Tara Abrahams is the Managing Director of VOW to End Child Marriage.  As managing director, Tara leads all partnerships, marketing, and operations for VOW, engaging brands and influencers in the wedding industry and the public overall to become aware of the issue of child marriage.
Every year, 12 million girls are married before they reach the age of 18. That is more than one girl every 3 seconds. Child marriage happens across cultures, religions, countries and continents. This human rights violation keeps girls out of school; reduces their earning power; increases the risk of experiencing violence; and perpetuates poverty.
VOW is an exciting new initiative developed in partnership with Girls Not Brides, the world's leading organization working to end child marriage. VOW partners with influencers, consumer, and brands to create products and registries whose proceeds will support efforts to end child marriage through the Girls First Fund.
VOW is now putting the issue of child marriage with Girls Not Brides Founder, Princess Mabel Van Orange, who also founded The Elders with Nelson Mandela and Archbishop Desmond Tutu and sits on the boards of the Malala Fund and George Soros' Open Society Foundation.  
VOW launched in October 2018 and in 24 hours raised more than $35,000, and inspired influencers from Naomi Campbell and Helena Christensen to Robin Wright, Chelsea Clinton, Kristen Bell, Melinda Gates, and so many more, garnering more than 350M impressions and over 1 million actions across social media and counting.
Here is a link to VOW's launch video.
» LESS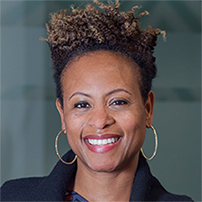 Brandee Butler
Division Director at the Open Society Initiative for Europe
» FULL BIO
Brandee M. Butler is a Division Director at the Open Society Initiative for Europe.  Based in Barcelona, she leads the Civil Liberties Division, which promotes better policing and more effective security policies, supports efforts to hold governments to account, and combats discrimination against marginalized religious and ethnic communities.  Brandee has over 15 years of experience working with international foundations, civil society organizations, and the private sector to promote human rights.  Before joining OSIFE, she was Head of Gender Justice and Human Rights at C&A Foundation in Amsterdam leading programming on modern slavery and gender justice in fashion supply chains. 
Earlier in her career, Brandee was awarded the Yale Law School Bernstein Fellowship for International Human Rights to combat child trafficking in Gabon.  She later practiced law at a children's rights organization in Los Angeles and specialized in international justice as a program officer at the John D. and Catherine T. MacArthur Foundation.
Brandee currently serves on the boards of women's rights organizations MADRE and Women Win and is an advisor for ARTWORKS Projects, which uses design and the arts for human rights advocacy.  She received a bachelor's degree from Harvard University and a juris doctorate from Yale Law School. 
» LESS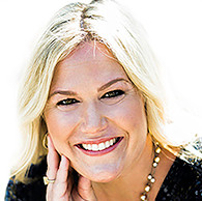 Jennifer Kenning
CEO and Co-founder, Align Impact
» FULL BIO
Combining her desire for change across the globe and passion for financial management, Jennifer serves as the CEO and Co-Founder of Align. Align serves as an independent specialized impact advisor to high net worth families, individuals and foundations.
Jennifer joined Aspiriant in 2002 as an associate in Wealth Management eventually leading the charge as a Director in Wealth Management in the family office division and as a member of Aspiriant's Board of Directors.
In 2017. Jennifer was selected as one of the 16 Innovators as part of InvestmentNews "Icons and Innovators" feature, named "40 under 40" for Investment News in 2014, a finalist for "Rising Star for Family Wealth" report, and selected for Private Asset Management's "50 Most Influential Women in Private Wealth" in 2016. Jennifer was selected to attend Fortune's "Most Powerful Women of the Next Generation" Summit and Skoll World Forum.
» LESS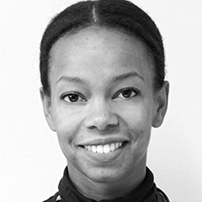 Anna Urombi
Founder and CEO, Addtruly
» FULL BIO
CSR is waste of money. If you don't talk about it. The founder and CEO of Addtruly, Anna Urombi, believes that companies can not only contribute to making our world a better place, but also become more profitable by doing so. Her company, Addtruly, helps companies to do just that - build strategies to work with social responsibility and communicate it in a trustworthy way that strengthens brands. Her work at the UN headquarters in NYC, voluntary work in Uganda and as a management consultant with focus on CSR laid ground for Addtruly. By developing digital tools that facilitate company's social responsibility Addtruly's aim is to make CSR simple, efficient and profitable for all.
» LESS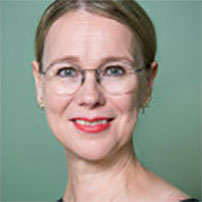 Dr. Susanna Pettersson
Director General, Nationalmuseum
» FULL BIO
Dr. Susanna Pettersson, Director General at Nationalmuseum, Sweden, is an art historian specializing in museum history and collection studies. Before moving to Stockholm, she worked as Director of the Ateneum Art Museum, Finnish National Gallery.
Dr. Pettersson has worked for more than twenty years in museums. Her posts have included Director of the Finnish Institute in London, Director of the Alvar Aalto Foundation and Museum and Director of Development at the Finnish National Gallery. She is also Adjunct Professor in Museology at the University of Jyväskylä, Finland, and Associate Professor at the Reinwardt Academy in Amsterdam, the Netherlands. She is a founding member if the Iconic Houses Network (www.iconichouses.org) and has participated in several national public governance and international working groups such as European Union's OMC working group on Collections Mobility (2008-2010). Dr. Pettersson's research interests include museum history, collection studies, history of art history as well as 19th -century and modern art, and she publishes widely. She's Vice-Chair of the Aalto University Board (Finland), President of the Board of the Finnish Institute in Japan and board member at the Prins Eugens Waldemarsudde (Sweden).
» LESS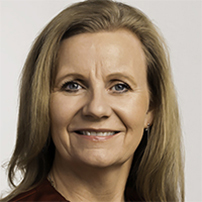 Hélène Barnekow
CEO Microsoft Sweden
» FULL BIO
Hélène Barnekow joined Microsoft in December 2018 and has more than 25 years of experience from the IT and Telecom industry. She previously worked as CEO at Telia Sweden. Hélène Barnekow has also been acting as Head of Field & Partner Marketing at EMC in Boston, USA where she was awarded several awards for her excellent results in leadership and marketing. She also has had various leadership roles at Sony Ericsson Mobile Communications. Hélène Barnekow is a member of the board of GN Store Nord A / S and Kindred Group plc
» LESS
Jan Stahlberg
Founder & CEO of Trill Impact AB
» FULL BIO
Jan Ståhlberg is Founder & CEO of Trill Impact AB which is a private equity group investing only in companies contributing to achieve the UN Sustainable Developments Goals. Jan was 1995 part of the initial team at Northern Europe's leading private equity firm, EQT, and has been Deputy CEO and Vice Chairman of EQT AB before he left EQT in 2018. EQT has during Jan's tenure raised EUR 50 billion across Buyout, Credit, Infrastructure, Real Estate and Venture investment strategies. Previously, Jan worked in various operational executive positions at Ovako Steel from 1985 to 1994.
Jan graduated from the Stockholm School of Economics with majors in Economic Analysis and Accounting & Finance. He also studied in the MBA program at the New York University Stern School of Business. Jan has been lecturing on Private Equity at the Stockholm School of Economics. He has been a key note speaker or panellist in the European Parliament, Harvard Business School and University of Chicago, Booth School of Business. He is also a frequent speaker at Private Equity Conferences. Jan is Chairman of Bactiguard AB and board member of ITB-Medical AB and Trelleborg AB. Jan is also Chairman of the Swedish Chess Academy.
» LESS
Filip Cederholm Agoo
CEO and founder of ABC Charity
» FULL BIO
Filip Cederholm Agoo, CEO and founder of ABC Charity "The World's Largest Art Project for Charity". At a time when Filip pursued an established career as photographer in the advertising business, he left this profession by following his dream to empower the next generation to become positive change makers.
He looks at CSR as an important creative social responsibility - creating social change through the power of art. Together with thousands of kids around the world he is currently photographing the first ever human alphabet, 500 kids in each letter, one letter per country. These letters are sold to support different charities in the countries where the photos were originated and will help the kids to get a better start in life in a program themed "Kids Helping Kids". 
» LESS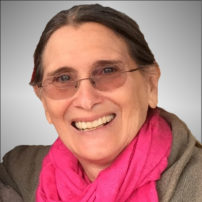 Nadine B. Hack
CEO, beCause Global Consulting
» FULL BIO
Named one of the Top 100 Thought Leaders on Trustworthy Business Behavior globally often enough to earn a Lifetime Achievement Award in Trust, Hack advises business and non-profit executives, heads of state, and other organizations internationally. She was the first woman to be Executive-in-Residence at IMD Business School where she maintains an affiliation.  Ethical Corporation shortlisted her Responsible CEO of Year; Global CEO named her a Top 100 Corporate Social Responsibility Leader.  SustMeme consistently ranks her 50 of world's Top 500 Influencers on Sustainable Green Ethical Business, Socially Responsible Investment and Governance. She was Board Chair of Desmond Tutu Peace Foundation and has served as a non-executive director on other for- and not-for-profit boards. Hack has been speaker at meetings, graduations and conferences globally, including TEDx. She's received numerous awards including International Outstanding Achievement, Mentor of the Year, and Inspiration Award for lifetime achievement presented at Säid Business School Oxford University. She's a Fellow at New Westminster College and Salzburg Global Seminar. She has Master's degrees from Harvard and The New School, created and taught graduate courses at NYU and SNHU, and has guest lectured at many universities.
» LESS
Sofia Breitholtz
Chief Executive Officer, Reach for Change
» FULL BIO
Sofia Breitholtz has a passion for connecting people and resources through building partnerships to solve global challenges in an innovative way. In 2017, she became the CEO of Reach for Change: one of Sweden's fastest growing non-profit organization, which is present in 18 countries today. Since its foundation in 2009, the organization has supported over 1000 social entrepreneurs, and impacted over 4 million children around the world. In the past, Sofia has worked with business development at EY and with development issues in Africa for the EU. She was the former deputy CEO of the Swedish social enterprise Solvatten and worked as an advisor for Ben & Jerry's community engagement. She is also the Vice Chairman of the non-profit organization Project Playground.
» LESS