Scheduled speakers are subject to change. Additional speakers to be announced soon—please check back again for updates or sign up for our mailing list to be the first to know.
Tiffany Drake
Executive Director, Global Girls Alliance/Obama Foundation
» FULL BIO
Tiffany Drake is the Executive Director of the Global Girls Alliance, former First Lady Michelle Obama's program to support global adolescent girls' education around the world. The program's mission is to engage stakeholders globally to take action to support the more than 98 million adolescent girls who are not in school and the grassroots leaders working to educate them. Previously, Tiffany served as a Senior Advisor to the First Lady in the White House, leading public awareness and engagement for the Let Girls Learn initiative. Tiffany also spearheaded activations including the film We Will Rise, featuring Meryl Streep, which premiered in 180 countries around the world and was the most successful film on the network to-date.
Prior to this role, Tiffany led public affairs initiatives for the U.S. Agency for International Development (USAID), where she led campaigns for maternal and child health, the launch of the Global Development Lab with Secretary Hillary Clinton and served as the public affairs lead for the Ebola crisis. Tiffany has more than 18 years of experience in the private, public, and nonprofit sectors including leading brand, public engagement, and communications initiatives such as The Boeing Company. She began her career in entertainment publicity in Los Angeles.
Tiffany was educated at the Kellogg School of Management at Northwestern University (MBA), and at Michigan State University and the University of California at Los Angeles (BA). She currently resides in Washington, D.C. with her husband and their two toddlers, Kaia and Paxton.
» LESS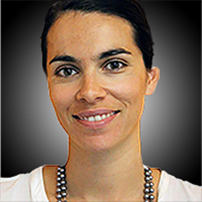 Emily Bove
Moderator
» FULL BIO
Emily Bove is a women's rights advocate and feminist leader focused on building stronger movements, institutions and teams working on gender equality and women's rights. She is currently a Strategy Advisor for the IDB and the Stockholm Philanthropy Symposium, as well as a Senior Fellow at InterAction, where she is focused on feminist leadership in global development. Emily teaches Leadership, Inclusion and Diversity at the University of Maryland.She was previously the Executive Director of Women Thrive Alliance, a global advocacy network of over three hundred grassroots women's rights and gender equality organizations. Emily has also worked for institutions like the World Bank, the GIZ, and the ILO. She holds a Bachelor's degree from the Institute of Political Studies of Lyon, France, and a Master's in Migration Studies from the University of Sussex, UK. She is the 2018 recipient of the One World Award for Feminist Leadership in International Philanthropy, and a founding member of Cohort 2030.
» LESS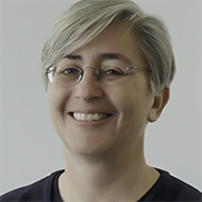 Lucy Bernholz
Senior Research Scholar at Stanford University's Center on Philanthropy and Civil Society and Director of the Digital Civil Society Lab
» FULL BIO
Lucy Bernholz is a Senior Research Scholar at Stanford University's Center on Philanthropy and Civil Society and Director of the Digital Civil Society Lab. She has been a Visiting Scholar at The David and Lucile Packard Foundation, and a Fellow at the Rockefeller Foundation's Bellagio Center, the Hybrid Reality Institute, and the New America Foundation. She is the author of numerous articles and books, including the annual Blueprint Series on Philanthropy and the Social Economy, the 2010 publication Disrupting Philanthropy, and her 2004 book Creating Philanthropic Capital Markets: The Deliberate Evolution. She is a co-editor of Philanthropy in Democratic Societies, to be published in August 2016 by the University of Chicago Press. 
KEYNOTE PRESENTATION
Thursday 3rd May | 1:00pm - 2:00pm
Inventing Digital Civil Society
Lucy Bernholz will introduce the idea of digital civil society and its implications for nonprofits, foundations, associations and, indeed, democracies. The opportunities and challenges to civil society in the digital age are numerous, and using these resources safely, ethically and effectively will be the key to a thriving sector going forward. Bernholz will introduce the four principles for digital civil society and engage in conversation with participants about the implication of and for their work.
» LESS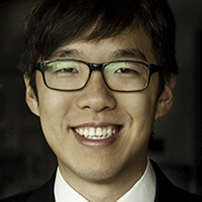 Phil Chow
CEO and Co-founder of Humanitas Technologies
» FULL BIO
Philip Chow is a technology entrepreneur working at the intersection of benevolent artificial intelligence, youth development, and philanthropy. As the CEO of Humanitas Technologies (Humanitas.AI), Philip and his team seeks to solve the systemic inequalities endured by the world's 99%. He was previously the advisor to the CEO of FiscalNote, the leading AI and big data startup delivering predictive analytics of governmental action having raised $230M USD in funding. Philip is committed to gender equality and serves on the board of Lean In China (a community of 100,000+ professional women) as well as the ambassador for She Loves Tech (a global initiative to encourage women participation in tech). Philip graduated with Honors from Western University, Canada, and had pursued advanced studies at Stanford University and Singularity University.  
» LESS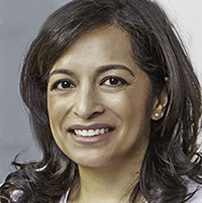 Tara Abrahams
Managing Director of VOW, an initiative to end child marriage around the world
» FULL BIO
Tara Abrahams currently serves as the managing director of VOW, an initiative working to end child marriage around the world. She is also the board chair at She's The First, an organization that fights gender inequality through education. Prior to VOW, Tara served as executive director of The Girl Project at Glamour and deputy director of the Girl Rising campaign. Girls Who Code, an International Center for Research on Women, Maverick Capital Foundation, and The Bridgespan Group are other high-profile projects executed by Tara.  She has advised a variety of leading girls- and women-focused initiatives, from Girls Who Code and International Center for Research on Women to The Obama Foundation's recently launched Global Girls Alliance.  Sara graduated with honors from Harvard College and completed her MBA at the Harvard Business School, where she received the Horace W. Goldsmith Fellowship for outstanding contributions to the nonprofit sector.
» LESS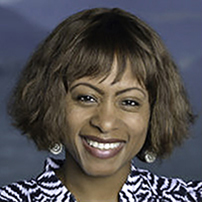 Brandee Butler
Head of Gender Justice and Human Rights at C&A Foundation
» FULL BIO
Brandee M. Butler is Head of Gender Justice and Human Rights at C&A Foundation. She drives partnerships and processes to support breakthrough innovations on key human rights challenges in the apparel sector, with a focus on forced labor, human trafficking, and gender equality. Prior to joining C&A Foundation, Brandee managed the Levi Strauss Foundation's HIV/AIDS, asset building, and worker rights portfolios in Europe, the Middle East, and Africa. 
Brandee has devoted her career to improving human rights protections for marginalized populations. From 2006 until 2010, she was a Program Officer for Human Rights and International Justice at the John D. and Catherine T. MacArthur Foundation in Chicago, supporting human rights movements and promoting the rule of law globally, and with a particular emphasis on Africa. Earlier in her career, Brandee practiced law at the Alliance for Children's Rights in Los Angeles and was awarded the Yale Law School Bernstein Fellowship for International Human Rights to combat child trafficking with UNICEF in Gabon. She serves as a Board member for MADRE, an international women's rights organization, and is an advisor for Art Works Projects and Glamour Magazine's Women of the Year Fund. 
Brandee received a bachelor's degree in psychology from Harvard University and a juris doctorate from the Yale Law School.
» LESS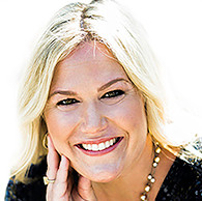 Jennifer Kenning
CEO and Co-founder, Align Impact
» FULL BIO
Combining her desire for change across the globe and passion for financial management, Jennifer serves as the CEO and Co-Founder of Align. Align serves as an independent specialized impact advisor to high net worth families, individuals and foundations.
Jennifer joined Aspiriant in 2002 as an associate in Wealth Management eventually leading the charge as a Director in Wealth Management in the family office division and as a member of Aspiriant's Board of Directors.
In 2017. Jennifer was selected as one of the 16 Innovators as part of InvestmentNews "Icons and Innovators" feature, named "40 under 40" for Investment News in 2014, a finalist for "Rising Star for Family Wealth" report, and selected for Private Asset Management's "50 Most Influential Women in Private Wealth" in 2016. Jennifer was selected to attend Fortune's "Most Powerful Women of the Next Generation" Summit and Skoll World Forum.
» LESS