Scheduled speakers are subject to change. Additional speakers to be announced soon—please check back again for updates or sign up for our mailing list to be the first to know.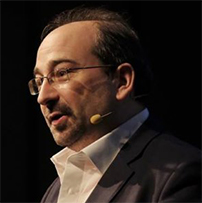 Michael Green
Chief Executive Officer
Social Progress Imperative
Michael Green is chief executive officer of the Social Progress Imperative. An economist by training, he is co-author (with Matthew Bishop of 'The Economist') of Philanthrocapitalism: How Giving Can Save the World and The Road from Ruin: A New Capitalism for a Big Society. Previously Michael served as a senior official in the U.K. Government's Department for International Development, where he managed British aid programs to Russia and Ukraine and headed the communications department. He taught Economics at Warsaw University in Poland in the early 1990s. His TED Talks have been viewed more than two million times, and his 2014 Talk was chosen by the TED organization as one of the 'most powerful ideas' of 2014 and by The Telegraph as one of the 10 bests ever. In 2016, he was named one of "The 100 Most Connected Men in Britain" by GQ Magazine and one of the Nonprofit Times "Power & Influence Top 50."
Twitter: @shepleygreen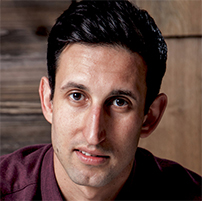 David Goldberg
Founder and Global CEO
Founders Pledge
David is the Founder and Global CEO of Founders Pledge. Having run the gauntlet of finance, start-up, and academia, started Founders Pledge to make it absurdly easy for entrepreneurs to do good in their work and lives. Since launching Founders Pledge in 2015, David has raised more than $430 million for charity across nearly 1300 pledges in 30 countries. David moved into the non-profit sector from an eclectic commercial background; following high school, David a large private mortgage bank in the U.S., where he launched the secondary marketing department, after which he worked as a mortgage and investment banker at CS Financial in Beverly Hills. David also founded and ran a boutique real estate and relocation firm in Germany and was the general manager of Urban Motion Inc. David is a graduate of UCLA and the University of Cambridge.
Annie Duflo
Executive Director
Innovation for Poverty Action
Annie is responsible for leading the strategic directions of IPA, the implementation of its strategic plan and the day to day operations. Previously, Annie served as IPA's Research Director where she managed IPA's research network, staff capacity-building, and new project development. She also played a key role in the scaling up of successful programs with particular focus on education. Annie has a wealth of experience implementing and managing randomized evaluations in the field. Prior to joining IPA, Annie was the Executive Director of the Centre for Microfinance (CMF) at the Institute for Financial Management and Research (IFMR) in Chennai, India, which she joined at its creation. Annie holds a Master of Public Administration and International Development degree from Harvard University's John F. Kennedy School of Government and Master in Social Sciences from EHESS (École des Hautes Études en Sciences Sociales)/ ENS (École Normale Supérieure) in Paris.
Read Annie Duflo writing in the New York Times about using data to fight poverty and in The Washington Post on what we've learned about how to help the poor most effectively.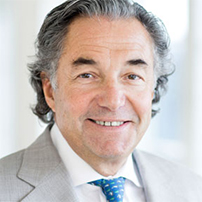 Dr. Laurent "Larry" Leksell
Founder and Chairman Elekta AB
Founder and Chairman of Leksell Social Ventures (LSV)
Dr. Laurent "Larry" Leksell is a well-known Swedish businessman and philanthropist, mostly affiliated with Elekta AB, inventor of non-invasive cancer therapy radiation knives, a company he founded and is the Chairman.  In 2014, the Leksell Social Ventures (LSV) was initiated by the Leksell family, the first professional impact investing company in Sweden.  The organization is supported by Larry, Caroline and Richard, as well as the CEO Henrik Storm Dyrssen. LSV has USD 10m at its disposal and is mandated to invest in scalable, financially sustainable business models with substantial transparent social impact as well as catalyzing the Scandinavian social impact, and impact investing sectors.
Larry has MBA and Ph.D. degrees in Business Administration from the Stockholm School of Economics where he also conducted research. In the late '70s he was a visiting scholar at the Harvard Business School in Boston.
Among his many social functions are a 10-year stint as the chairman of the Stockholm Stadsmission, service as a former faculty member of the Swedish Institute of Management, the Stockholm School of Economics, as well as spent time at INSEAD, France, as a visiting Professor.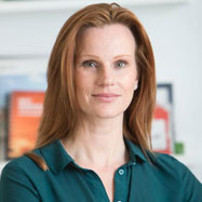 Linda Hedström Eriksson
Facilitator of the Day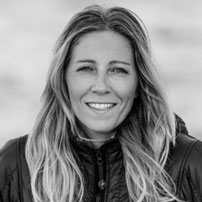 Nina Jensen
Chief Executive Officer
X Four-10 / REV
Nina Jensen is the CEO of X Four-10, currently building the world's largest research and expedition vessel "REV" aiming to improve understanding and search for more sustainable and environmentally responsible solutions for the world's oceans. She started this position in 2018 after 15 years in WWF-Norway, CEO since 2012. Nina has a burning commitment and passion for oceans, conservation and sustainable solutions. She holds a Master's degree in Marine Biology from the University of Fishery Science in Tromsø, and has a background in communications and marketing from Ogilvy& Mather. She is a Board member of The Business for Peace Foundation. Member of the Adjudication Committee for the Nordic Council Nature and Environment Award. Member of the Expert Committee of the Thor Heyerdahl award and the Prize Committee for the Rachel Carson Award. She also serves on the Advisory Board for the Global Opportunity Report. Nina is born and raised in Oslo, she loves to dive, fish, ski, hike and loves the outdoors.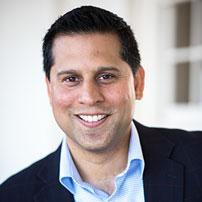 Nishan Degnarain
Founder and Executive Director
Ocean Mission Control
UBS Global VIsionary
Nishan Degnarain is Special Advisor to World Economic Forum on Oceans. Formerly with the UK Prime Minister's Strategy Unit; then management consultant advising governments and companies in Asia and Africa on strategy and economic growth. Chair, WEF Global Agenda Council on Oceans (2013-16). Economic Adviser to Mauritius on the development of a long-term economic transformation program to move Mauritius from a middle-income to a high-income country, as well as Africa Strategy. Board position on China Council's CCICED, advising the Chinese Cabinet on Ocean strategy.  Brokered public-private international agreement on Tuna Traceability at the UN in 2017.
Degrees in Economics, Cambridge University and Harvard Kennedy School of Government. Author of 'Soul of the Sea in the Age of the Algorithm,' on how the Fourth Industrial Revolution can heal our oceans.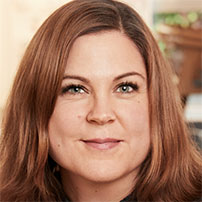 Diana Amini
Global Manager
H&M Foundation
Diana Amini joined the H&M Foundation in 2015 as Global Manager. The work includes leading a team of nine and being responsible for the strategic direction, program development and deliveries, and associated communication plans and activities.
With an extensive background in the non-profit sector, Diana was most recently Manager of the Ronald McDonald House Charities in Stockholm and has also worked with communications in various organizations and foundations, such as Plan International and Operation Smile.
As the Communications Manager for Operation Smile, Diana was part of establishing the organization in Sweden – a work that was awarded by the Swedish Fundraising Council. During her years with Plan International she was responsible for driving major advocacy campaigns related to children's rights. As the Communications Coordinator at the insurance and investment company Skandia, Diana worked with their foundation "Ideas for Life", which included staff engagement and project management. In addition to her professional roles she has always been engaged in various non-profit organizations as a board member or volunteer.
Cristina Ljungberg
Co-Founder at The Case for Her
Partner at Influence Film
Cristina is co-founder of The Case For Her, an innovative funding collaborative, investing in early stage markets. The first impact portfolio launched in 2017 is focused on menstrual health. In 2018 the collective launched two new portfolios, one in Menopause and one in Female Sexual Pleasure.
The work of the collective was inspired by Cristina's previous work at Giving Wings, a foundation she founded in 2010. The foundation's work is focused on women and girl's education and healthcare with a concentration in East Africa and South Asia. She is an active board member of Afripads, Acumen and a founding member of the Maverick Collective.
Beyond her work as a women's health advocate Cristina is a founding partner at Influence Film, supporting the production of feature length documentary films and growing new audiences for them through Influence Film Club.
Cristina has a background working in the bio-tech industry for Baxter International and following an MBA, she worked in the management consulting industry.  She earned a Bachelor of Science in Biology from Tufts University, a Master's in biotechnology from Northwestern and an MBA from The Tuck School of Business at Dartmouth College. She is originally from Indiana and currently lives in Stockholm, Sweden.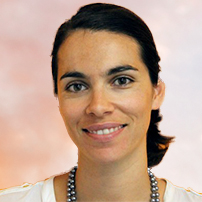 Emily Bove
Executive Director
Women Thrive Alliance
Emily Bove is the Executive Director of Women Thrive Alliance, a leading global women's rights network that unites and mobilizes hundreds of grassroots women's rights and gender equality organizations in over 50 countries. Over the past decade, Emily has worked in service of grassroots feminist leaders around the world, bridging their social justice agendas with key development processes.
Having joined Women Thrive in 2014 as a program director, Emily transformed a group of a dozen local partners into a vibrant 300-plus global community of advocates committed to and mobilized around the implementation of Sustainable Development Goal 5 on Gender Equality.
As Executive Director, Emily has centered the voices and expertise of Alliance members in the DNA of Women Thrive's work and vision, challenging the status quo narrative of development and promoting a bottom-up vision of social change which includes and invests in grassroots leaders.
Prior to joining Women Thrive, Emily led gender programming work for the German Technical Cooperation (GIZ), the International Labor Organization (ILO), and the World Bank in countries like Indonesia, Cameroon, and Saint Lucia. She is the 2018 recipient of the One World Award for Feminist Leadership in International Philanthropy.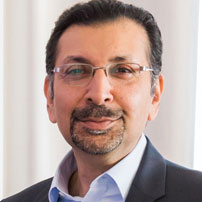 Farrukh H. Khan
Senior Director of Business Development
Acumen
Farrukh H. Khan is the Senior Director of Business Development at Acumen where he is responsible for global business development and fundraising activities. Previously, Farrukh was the Country Director and CEO of Acumen Pakistan, responsible for investing, business development and leadership development activities. With over 25 years of senior management and board level experience, Farrukh is the founding partner and former CEO of BMA Capital Management Limited. He is an experienced entrepreneur and a leading business and financial advisor who has advised on many landmark transactions, including Etisalat's $2.6 billion acquisition of PTCL, the largest M&A and foreign direct investment in Pakistan's history. He has served as President of the Overseas Investors Chamber of Commerce & Industry (OICCI), Pakistan Chapter Chairman of the Young Presidents' Organization and on various private and public-sector boards. Farrukh qualified as a Chartered Accountant from the UK and received a BA (Hons.) in Economics and Finance from the University of Manchester. He enjoys reading, collecting fine art, listening to music and is married with three children. His philanthropic interests include children's health and education.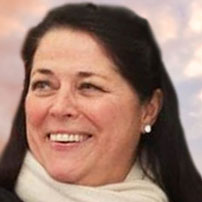 Sylvie Laffarge
Director of Philanthropies Europe
Microsoft
Sylvie Laffarge is Director of Philanthropies Europe. She joined Microsoft in 2006 and currently leads Microsoft's YouthSpark and Technology for Good efforts across Europe, driving alignment with European public policy priorities around issues related to youth, employment, digital skills, entrepreneurship, and CSR. Launched in 2012, Microsoft YouthSpark is a global, company-wide initiative designed to create opportunities for three hundred million youth around the world. Through partnerships with governments, nonprofits and businesses, its aim is to empower youth to imagine and realize their full potential by connecting them with greater education, employment, and entrepreneurship opportunities. Sylvie previously held leadership and external representation roles in numerous CSR, ICT policy and trade associations and non-profits in Brussels, on the subject of youth employment, ICT and skills. Prior to joining Microsoft, she led the corporate community relations office for The Walt Disney Company. She pioneered Disney's community affairs strategy in Europe and was instrumental during her 17-year tenure in developing the company's strong socially responsible profile. Sylvie Laffarge brought relevance to Disney's donation portfolio and initiated signature programs such as Disney's Compassionate Program, Disney Volunteers and the Disneyland effort in Europe. Sylvie Laffarge is a graduate and post-graduate of the University of La Sorbonne in Paris.
Annika Söder
State Secretary for Foreign Affairs
Annika Söder has a long-standing experience of international affairs. Prior to joining the Dag Hammarskjöld Foundation, Annika was a Senior Manager in the United Nations Food and Agriculture Organization, responsible for external relations, partnerships and communications. Previously, she served in the Swedish Government offices as State Secretary for International Development Cooperation, spokesperson of the Foreign Ministry, and as foreign policy advisor to the prime minister and several foreign ministers. Annika has a background in communications, security policy and development cooperation. Annika has also served on several boards and councils of international institutions and organizations and studied journalism at Stockholm University.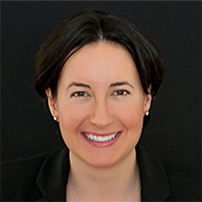 Fran Perrin
Founder and Director
Indigo Trust
Fran Perrin is the Founder and Director of the Indigo Trust which she established in 1999. The Indigo Trust is a​ grant making foundation that works to create a world of active, informed citizens and responsive, accountable governments that together drive positive change in society. Indigo funds primarily in sub-Saharan African countries. Fran is also co-founder and Chair of the Board of 360Giving, a campaign which supports grant makers to publish their grants data openly, to understand their data, and to use the data to create online tools that make grant-making more effective.  She was formerly an advisor at the Prime Minister's Strategy Unit, in the UK Cabinet Office. In the past, she has also served as a Chair of the Board of Publish What You Fund and has been a member of DfID's International Development Sector Transparency Panel. In 2012, Fran was named Philanthropist of the Year by Spears and in 2016 jointly received the Open Data Institute's first 'Women in Data' award from Sir Tim Berners-Lee for her role in 360 Giving.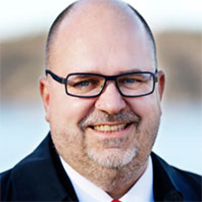 Karl-Petter Thorwaldsson
President
LO Sweden
Since 2014, Karl-Petter Thorwaldsson has been Deputy President of the International Trade Union Confederation (ITUC). He has also been appointed Goodwill Ambassador for the Goal 8 of the UN Sustainable Development Goals, which concerns decent work and economic growth.
Karl-Petter Thorwaldsson was elected President at the LO Congress in 2012 and re-elected at the latest Congress in June 2016.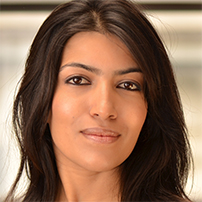 Leila Janah
Founder and CEO
Samasource and LXMI
Leila Janah is the Founder and CEO of Samasource and LXMI, two companies that go beyond charity to #givework to low-income people around the world using cutting-edge social enterprise models in technology and luxury skincare, respectively. She is the author of the book Give Work (Penguin/Random House), which was released in September 2017.
 Prior, Leila was a Visiting Scholar with the Stanford Program on Global Justice and Australian National University's Center for Applied Philosophy and Public Ethics. She was a founding Director of Incentives for Global Health, and a management consultant at Katzenbach Partners (now Booz & Co.).
 Leila is a Young Global Leader of the World Economic Forum, a Director of CARE USA, a 2012 TechFellow, recipient of the inaugural Club de Madrid Young Leadership Award, and the youngest person to win a Heinz Award in 2014. She was named one of Fortune's Most Promising Entrepreneurs in 2014 and was the subject of cover stories in Entrepreneur, Fast Company, and Conscious Company Magazines. She received a BA from Harvard and lives part time in New York and San Francisco.
LinkedIn:https://www.linkedin.com/in/leilajanah
Twitter:https://twitter.com/leila_c
Instagram:https://www.instagram.com/leilajanah
Facebook:https://www.facebook.com/leilajanah
Jo Ensor
Global Director
The Philanthropy Workshop, TPW
Jo Ensor is Global Director of The Philanthropy Workshop, a network of 450 global philanthropists and social entrepreneurs, committed to increasing the impact of their giving.  Jo worked in the non-profit sector for 20 years across 40 countries in Africa, Asia and South America, most recently as CEO of the African health charity, AMREF, where she led a team to develop award winning public-private partnerships to strengthen Africa's health systems.  Jo now uses her experience of social change programming to enhance the impact of philanthropic giving, through provision of strategic advice and education to philanthropists and NextGen in Europe, North America and Asia.  Jo has been CEO of a venture philanthropy fund in the Middle East, Director of Philanthropy at CAF, is a trustee of UBS's Optimus Foundation and a graduate of the University of Oxford".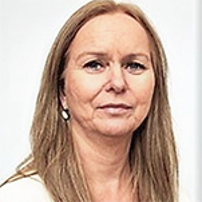 Eva Johannson
Lead Policy Advisor for Gender Equality
SIDA
Eva Johansson is the Lead policy advisor for Gender Equality at the Swedish International Development Cooperation Agency (Sida) in Stockholm, Sweden. She is also a member of the bureau of the OECD/DAC network for gender equality, Gendernet. Eva was previously the gender equality advisor at UNFPA's HQ in New York. Prior to joining UNFPA, Eva Johansson was Head of the division for Development cooperation with Afghanistan. Eva has been UNICEF's Country Representative in Eritrea and a member of the UN Country team. She was Sida's humanitarian advisor and coordinator for East Africa and represented Sweden in various coordination foras for Somalia, Sudan and the Great Lakes, and followed up Swedish humanitarian assistance in the field in those countries. Eva has been a member of the United Nations Disaster Assessment and Coordination Team (UNDAC) and has been assigned to coordinate emergency assistance in China, Turkey and Mozambique following natural disasters.  Before joining Sida in 1997, Eva has worked as university lecturer in Sweden and Zimbabwe and held other positions in Swedish government authorities. Eva Johansson has a Master's of Science degree in Social Sciences and Management.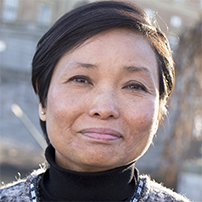 Merci Olsson
Communications Director
Race for The Baltic
Merci Olsson works as the Communications Director at Race For The Baltic, a private foundation founded by Niklas Zennström (founder of Skype) which works to convene a cross sector of actors to accelerate stakeholder actions to clean up the Baltic Sea.
Merci has also worked at leading organizations such as the National Geographic Society as the Communications and Outreach Director Europe covering 14 countries, with a focus on storytelling about conservation, exploration and research. Other organizations include Nobel Media where Merci worked as the Marketing and Communications Director where she started up the Nobel Prize social media channels.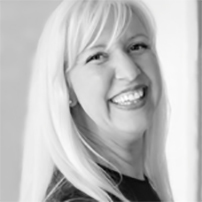 Michelle Milford Morse
Vice President for Girls and Women Strategy
UN Foundation
Michelle Milford Morse (M3) is Vice President for Girls and Women Strategy at the United Nations Foundation. Previously she was a member of the global health policy and advocacy team at the Bill & Melinda Gates Foundation. Before joining the Gates Foundation, Michelle was a national spokesperson and public affairs director for the LIVESTRONG Foundation. She also served as press secretary and communications director for U.S. Congressman Lloyd Doggett. As a global development consultant Michelle has worked with the U.S. Fund for UNICEF, Sesame Workshop, the UBS Optimus Foundation, Johnson & Johnson, mothers2mothers, amFAR, ICRW, and the University of Texas. Michelle earned a Master of International Affairs and a Master of Public Health at Columbia University, and pursued her graduate research at the Rakai Health Sciences Program in Kalisizo, Uganda. She is a proud graduate of the University of Texas.
Michelle lives in Austin, Texas, where she is the chair of the board of the Ann Richards School Foundation.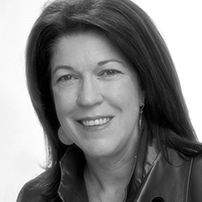 Robin Millington
Executive Director
Planet Tracker
Robin Millington is the newly appointed Executive Director for Planet Tracker. Based in London, Planet Tracker is building on the highly successful methodology created by the Carbon Tracker Initiative, assessing risk of unsustainable business practices and informing the investment community of these risks. Planet Tracker is looking across the broader SDGs at a number of potential areas of intervention, the first being Fish Tracker which is focussing on fisheries and targeting unsustainable fishing companies.
 Prior to this, Ms Millington worked extensively in the Land Use and Food sectors most recently as a Senior Fellow in the Food and Land Coalition/Director, Global Alliances with the EAT Foundation. She has extensive experience in the climate change field having spent many years with the European Climate Foundation. With senior management experience in both philanthropic roles and in industry, she brings her knowledge of working on systemic global issues requiring transformative change to Planet Tracker. She has headed organisations including the Centre for European Policy Studies and Wetlands International and has worked across six continents. Earlier in her career, Robin worked in the IT industry for ICL, the British computer company. She served as lead negotiator on the largest computer technology transfer into the former Soviet Union during perestroika which today is the largest IT services company in Russia.
 Currently she serves as Vice-Chair of the Gold Standard Foundation Supervisory Board and sits on the Advisory Council for Desmond Tutu's JustDiggIt Initiative. A dual American/Dutch national, Robin obtained her bachelor's degree from Stanford University in International Relations and her MBA from INSEAD in Fontainebleau, France.
Sietse Wouters
Director of Innovative Finance
UBS Optimus Foundation
Sietse Wouters is responsible for Innovative Finance programs at UBS Optimus Foundation focusing on financial, legal and operational aspects. Prior to his current role, he worked within UBS & Society, an umbrella platform within UBS Group, to grow the Bank into a leader in sustainable banking and within strategy development at UBS Asset Management. Before joining UBS, he worked for ABN AMRO Bank in Singapore and the Netherlands and Arthur D. Little in various roles in strategy, M&A and performance management. He has a Master's degree in Industrial Engineering and Management Science (Process Technology) from the University of Groningen and grew up in the Netherlands, Botswana and Kenya.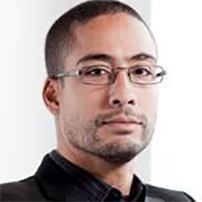 Salomon Bekele
Senior Advisor at the CEO Office
Telia Company
Salomon Bekele is Senior Advisor at the CEO Office of Telia Company. The remit of the CEO Office includes ownership issues and stakeholder management. Focus has been on Telia Company's role as an owner of operations in Eurasia and of stakes in associate companies. It involves close cooperation with other parts of the Group; e.g. the countries of operations, Sustainability Strategy and Communications.
Salomon has previously been the Telia Company Head of External Communications and has been a partner with the Communications firm Kreab and a journalist with Reuters, Veckans Affärer and Svenska Dagbladet. He holds a Master of Business Administration and Economics.
Telia Company's 20,000 colleagues serve millions of customers every day.