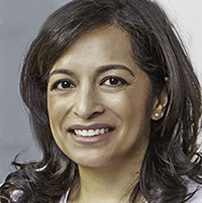 Tara Abrahams
2019 SPS SPEAKER
Managing Director of VOW to End Child Marriage
Tara Abrahams is the Managing Director of VOW to End Child Marriage.  As managing director, Tara leads all partnerships, marketing, and operations for VOW, engaging brands and influencers in the wedding industry and the public overall to become aware of the issue of child marriage.
Every year, 12 million girls are married before they reach the age of 18. That is more than one girl every 3 seconds. Child marriage happens across cultures, religions, countries and continents. This human rights violation keeps girls out of school; reduces their earning power; increases the risk of experiencing violence; and perpetuates poverty.
VOW is an exciting new initiative developed in partnership with Girls Not Brides, the world's leading organization working to end child marriage. VOW partners with influencers, consumer, and brands to create products and registries whose proceeds will support efforts to end child marriage through the Girls First Fund.
VOW is now putting the issue of child marriage with Girls Not Brides Founder, Princess Mabel Van Orange, who also founded The Elders with Nelson Mandela and Archbishop Desmond Tutu and sits on the boards of the Malala Fund and George Soros' Open Society Foundation.
VOW launched in October 2018 and in 24 hours raised more than $35,000, and inspired influencers from Naomi Campbell and Helena Christensen to Robin Wright, Chelsea Clinton, Kristen Bell, Melinda Gates, and so many more, garnering more than 350M impressions and over 1 million actions across social media and counting.
Here is a link to VOW's launch video.