Scheduled speakers are subject to change. Additional speakers to be announced soon—please check back again for updates or sign up for our mailing list to be the first to know.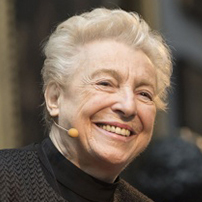 Dame Stephanie Shirley
IT Entrepreneur Turned Ardent Philanthropist
» FULL BIO
Having arrived in Britain as an unaccompanied child refugee in 1939, she started what became Xansa plc (now part of the Sopra Group) on her dining room table with £6 in 1962. In 25 years as its Chief Executive she developed it into a leading business technology group, pioneering new work practices and changing the position of professional women (especially in hi-tech) along the way. Her Dameship in the Millennium honours was for services to IT. She has served on corporate Boards such as Tandem Computers Inc. (1992-7), the John Lewis Partnership plc (1999-2001) and AEA Technology - previously the Atomic Energy Authority (1992-2000). Her philanthropy is based on her strong belief in giving back to society. She focuses on IT and autism (her autistic son Giles died age 35 in 1998). Her charitable Shirley Foundation has made over £67m grants and initiated a number of projects that are pioneering by nature, strategic in impact and significant in money terms. Current activity is targeted at national strategies for autism.
» LESS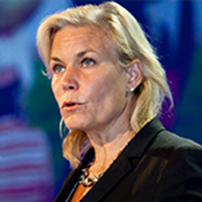 Gunilla Carlsson
Former Parliament Member and Political Councilor
» FULL BIO
Gunilla grew up in Vadstena in Östergötland, Sweden. She has held several political offices as councilor such as in Vadstena in 1989, Deputy Chairman of the Moderate Party Youth League 1992 to 1995, member of Parliament 1999 to 2006 and in that position Vice President of the European Parliamentary group (EPP). Gunilla has been a Parliament member between 2002 and 2013 and the Swedish Minister for International Development Cooperation 2006 to 2013. Through her traveling all over the world she has met people who has made a strong impression, especially among vulnerable women and children. They need all the support and help we can provide, yet there is a living will and fighting spirit as we all should learn from.
» LESS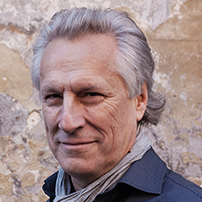 Lars Trägårdh
Professor of History and Civil Society Studies at Ersta
» FULL BIO
Lars Trägårdh is a Professor of History and Civil Society Studies at Ersta Sköndal Bräcke University College in Stockholm, Sweden. He received his Ph.D. in history from UC Berkeley in 1993 and then joined the Department of History at Barnard College, Columbia University for ten years. He is with Henrik Berggren the co-author of the celebrated book - Är svensken människa? Gemenskap och oberoende i det moderna Sverige (Is the Swede Human: Community and Autonomy in Modern Sweden). His current research concerns social trust, the social contract, and the welfare state. Between 2011 and 2013 he was member of the Swedish Prime Minister's Commission on the Future of Sweden.
» LESS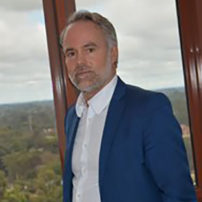 Leif Waller
Partner International Development Advisory Services, KPMG Kenya
» FULL BIO
Leif's professional background is within the private and investment banking sector. He joined KPMG in year 2000  and has since then undertaken numerous assignments in governance, risk and compliance, business strategy and business development as well as designed multiple training programmes on behalf of financial sector institutions. Leif headed the International Training Programme on Risk Management in Finance/Banking, sponsored by Sida, from 2003 to 2014. The programme targeted financial sector professionals in Sida partnership countries. During this time it expanded into 4 regional and one country programme in Africa, Southeast Asia, Eastern Europe, Latin America and Iraq. Leif also headed the department for Financial Risk Management from 2009 to 2010 while with KPMG Sweden. He became partner with KPMG in 2010 and among other responsibilities, took on the role as Lead Partner for one of the largest Swedish banks as well as for KPMG's work with the Swedish International Development Agency (SIDA). Moreover, he took on additional projects with the World bank and IFC. Leif recently moved to Africa and joined KPMG Kenya as partner with International Development Advisory Services responsible for financial inclusion. One of his larger undertakings is as engagement partner for KPMG's management of MasterCard Foundation's Fund for Rural Prosperity, a $ 50 million fund for financial inclusion in Africa. Leif is part of the Advisory Board for the Stockholm Philanthropy Symposium and lives in Nairobi with his wife and two daughters.
» LESS
Bathylle Missika
Acting Senior Counsellor, Head of Partnerships and Networks Unit, OECD Development Centre
» FULL BIO
Bathylle Missika is Senior Counsellor to the Director (acting) and Head of Partnerships and Networks Unit at the OECD Development Centre. Ms. Missika oversees the Development Centre's work on the development narrative and the contribution of its various stakeholders, ranging from the contribution of non-state actors (foundations, MNEs) to development stakeholders, together with the regional dialogue the Development Centre has been sustaining with Africa and Latin America.
Ms. Missika re-joined the OECD in 2012 after working in UNDP's Conflict Bureau, focusing on a portfolio of post-conflict and fragile countries in Africa. Prior to returning to the UN, Ms. Missika had focused her work on issues of governance, state fragility and basic service delivery, both at the OECD and in UNDP.
Ms. Missika holds a degree (MA, Public Service) from Sciences Po in Paris, an International Affairs degree from Tufts University and an MA in International Relations and Economics from the Johns Hopkins School of Advanced International Studies (SAIS) in Washington DC. She lectured at the Paris School of International Affairs (PSIA) from 2008-2011.
» LESS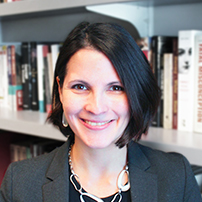 Maribel Morey
Andrew Carnegie Fellow and Assistant Professor, Clemson University
» FULL BIO
Maribel Morey is an Assistant Professor of History at Clemson University, and a 2016-18 Andrew Carnegie Fellow. A twentieth-century U.S. historian and historian of U.S. philanthropy, she has written extensively on Swedish economist Gunnar Myrdal's An American Dilemma (1944), a two-volume study on American race relations commissioned by Carnegie Corporation of New York in the 1930s. She is currently working on two book manuscripts detailing elite foundations' changing approaches to racial inequality in the United States throughout the span of the twentieth century. She is cofounder and editor of HistPhil, a web publication on the history of philanthropy. 
» LESS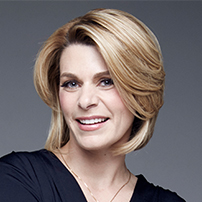 Sarah Adolphson
Co-Founder, The Artemis Agency
» FULL BIO
Sarah is an expert in entertainment strategy, with extensive philanthropic experience working with many of the world's leading global celebrities. At The Artemis Agency she advises clients on public/private partnerships, organizational strategy, brand building, performance measurement, and creating dynamic corporate citizenship programs. Before joining Artemis, Sarah led all philanthropic efforts for WME|IMG, working with high-profile clients like Lady Gaga, Usher, and Charlize Theron to create robust charitable initiatives designed to raise awareness about their individual causes and interests. She also established the programming for employee charitable matching, company drives, and WME|IMG's global company-wide day of service, which facilitated volunteer activities for nearly 5,000 employees around the world. Sarah began her career as a Peace Corps volunteer in the former Soviet Republic of Georgia where she developed a passion for philanthropic service. In 2015, she completed her Master's Degree in Public Administration from USC. Sarah currently lives in Los Angeles with her husband and three rescue dogs.
» LESS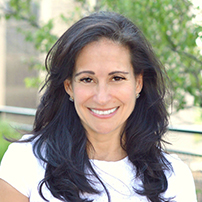 Susan McPherson
Founder and CEO of McPherson Strategies
» FULL BIO
Susan McPherson is a serial connector, cause marketer, angel investor, and CSR expert. She is the founder and CEO of McPherson Strategies, a communications consultancy focusing on the intersection between brands and social good, providing storytelling, partnership creation and visibility to corporations, NGOs and social enterprises including Intel, ANN INC., Coca-Cola, IF Hummingbird Foundation, Tiffany & Co., Blackbaud and JCPenney. Susan is a regular contributor to the HBR, Triple Pundit and Forbes and has 25+ years experience in marketing, public relations, and sustainability communications. She is a featured speaker at industry events including Net Impact, Center for Corporate Citizenship's Annual Summit, DLD Women, TOA Berlin, and Committee to Encourage Corporate Philanthropy's Summit. Susan founded and hosts the bi-weekly #CSRChat on Twitter. Susan serves on the boards of USA for UNHCR, Girl Rising, The PVBLIC Foundation and the Lower Eastside Girls Club, and previously served on the board of Bpeace.
» LESS
Michael Kocher
General Manager, Aga Khan Foundation
» FULL BIO
Michael Kocher is the General Manager of the Aga Khan Foundation (AKF) based in Geneva.  His international operations and management experience spans 25 years, with expertise in multi-sector development, civil society programmes, and refugee and migration populations, as well as emergency response in highly complex conflict and disaster settings.
He is responsible for programmes in Asia and Africa, including the Agah Khan rural development programmes, community health initiatives, early childhood development and school improvement programmes and civil society strengthening initiatives.  Some of his posts and assignments have included Iraq, Afghanistan, Indonesia, Jordan, Kenya, Haiti, Syria, Liberia, Bosnia, Croatia, Mozambique, South Sudan and DR Congo.  Before joining AKF, Mr. Kocher served as Vice President of International Programmes for the International Rescue Committee based in New York City.  He received his B.A. in Literature from Kalamazoo College and a J.D. from the University of Notre Dame Law School in the United States.
» LESS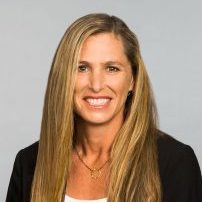 Suzanne DiBianca
Executive Vice President of Corporate Relations and Chief Philanthropy Officer of Salesforce
» FULL BIO
Suzanne DiBianca is the Executive Vice President of Corporate Relations and Chief Philanthropy Officer of Salesforce. In this role, Suzanne leads Salesforce's stakeholder strategy—including all corporate giving, community relations and sustainability efforts. Suzanne was previously co-founder and president of the Salesforce Foundation and Salesforce.org.
Under Suzanne's leadership, Salesforce pioneered the 1-1-1 model of integrated corporate philanthropy, which dedicates 1% of Salesforce's equity, employee time or product back into the community. Today, Salesforce serves as a successful model for corporate social responsibility, with hundreds of companies adopting this model through Pledge 1%.
Suzanne is a recognized leader in corporate philanthropy. She has been named one of Inside Philanthropy's 50 Most Powerful Women in Philanthropy and is member of the San Francisco Business Times' Most Influential Women in Bay Area Business hall of fame. She serves on the boards of Box.org, Classy, Inc., Tides, Twilio.org and the World Affairs Council's Global Philanthropy Forum. Former board service includes Goodwill Industries, the San Francisco School Volunteers and Zynga.org.
Prior to joining Salesforce, Suzanne was a principal at CSC Consulting, where she led mergers, acquisitions and technology implementations for Fortune 500 companies. Before CSC, Suzanne was the marketing and program director for Partners for Democratic Change, an organization providing conflict management and dispute resolution training around the world. Suzanne is a graduate of the University of Colorado at Boulder.
» LESS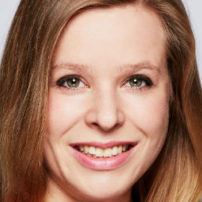 Adrienne Klasa
Editor, Financial Times
» FULL BIO
Adrienne Klasa is the Editor of This is Africa at the Financial Times Group, with a particular interest in the intersection between politics, business and international currents in sub-Saharan Africa.
Her writing has also appeared in the Financial Times, the Guardian, Forbes, Slate and Foreign Policy, among others. As well as being invited to speak and moderate at events worldwide, her filmed interviews have been featured across the FT group and by organisations including the Rockefeller Foundation and the Skoll Foundation.
She holds two first class degrees in political science - a BA from McGill University, and an MA from the School of Oriental and African Studies, University of London. You can follow her on Twitter @adrienneklasa.
» LESS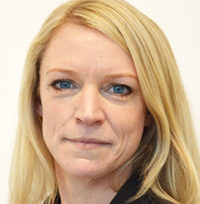 Susanna Gable
Chief Economist at Sida
» FULL BIO
Susanna first came to Sida in 2003, where she among other things developed Sida's "Integrated Economic Analysis for Pro-Poor Growth" approach, and was part of the management group for the OECD-DAC Joint Evaluation of General Budget Support. From 2007 to 2016 she has been working within numerous areas at the World Bank, not least the development of an Inclusive Growth Analysis framework to assess the main constraints for development for a specific country, and a methodology translating the global Sustainable Development Goals to the country level. Susanna holds a PhD in Economics from Gothenburg University, where her research focused on political freedom, economic liberalization and economic growth.
» LESS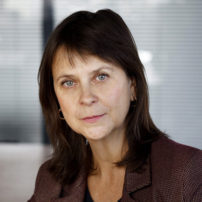 Christine Batruch
Board of Directors, Lundin Foundation 
» FULL BIO
As VP Corporate Responsibility, Christine Batruch is responsible for devising and overseeing implementation of Lundin Petroleum's strategy, policies and procedures in Health, Safety and Environment (HSE) and its Sustainable Investment Program. She is also responsible for relations with stakeholders, which include host and home governments, local communities and relevant interest groups. Born in Canada, Christine Batruch is a graduate of Toronto University where she obtained a Bachelor of Arts Degree in History and McGill University in Montreal, where she obtained degrees in Civil and Common Law. In 1989, she qualified as barrister and solicitor of the Law Society of Upper Canada in Ontario Canada.
During the 1990s, Christine Batruch was based in Geneva working in the non-profit, academic and business sectors. She joined Lundin Oil in 1999 as a consultant and became Vice President Corporate Responsibility at Lundin Petroleum in 2002.
» LESS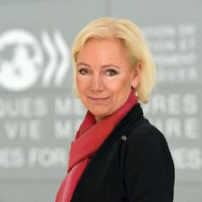 Charlotte Petri Gornitzka
Chair of the OECD's Development Assistance Committee
» FULL BIO
Charlotte Petri Gornitzka has been the Chair of the OECD's Development Assistance Committee since October 2016.  Before joining the DAC, Charlotte was Director General of the Swedish International Development Co-operation Agency (Sida). During her tenure at Sida, Charlotte contributed to maintaining Sweden as one of the most generous providers of development assistance of the 28 DAC member countries.  She was a major advocate of developing and using innovative models to stimulate investment from the private sector in development activities.  Acting as the Secretary General of Save the Children International and Save the Children Sweden are among her prior jobs.  Charlotte has also had a successful career as Under-Secretary General and Director of Communications at the Swedish Red Cross.
Charlotte is co-chair of the World Economic Forum Global Future Council on the Future of International Governance, Public-Private Cooperation and Sustainable Development and member of the Stewardship Board for Economic Growth and Social Inclusion.
» LESS
Niklas Adalberth
Founder and Executive Chairman, Norrsken Foundation
Dan Olofsson
Entrepreneur, Philanthropist and Founder of Star for Life
» FULL BIO
Dan Olofsson is Chairman of the Board at Sigma AB. Sigma is the result of the split-up of the former Sigma Group into Sigma, Epsilon and Teleca in 2001.  Mr. Olofsson was involved in the creation of the former Sigma and was CEO of the company for many years. Dan, together with his wife, Christin Olofsson, is the initiator and founder of Star for Life. He is also chairman of the non-profit organization Uppstart Malmö.
» LESS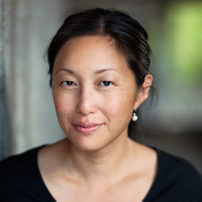 Tove Lifvendahl
Author, Speaker and Chief Political Editor at SvD
» FULL BIO
Tove Lifvendahl is an author, speaker, and chief political editor at SvD. Prior to her position with SvD, she was a Senior Fellow at the think tank Fores. In the past, she held positions such as the head of communications at the Confederation of Swedish Enterprise and strategic advisor at JKL. She has also served as chairman of the MUF. In 2012 she published the book Att ge – Samtal med Svenska Filantroper (Giving - Talks with Swedish Philanthropists).
» LESS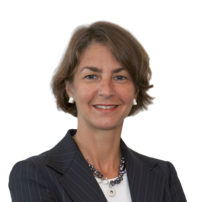 Tonika Hirdman
Director General of Fondation de Luxembourg
» FULL BIO
Tonika Hirdman is the Director General of Fondation de Luxembourg. Previously she was Country Head of ABN AMRO Bank S.A (Luxembourg). Before coming to Luxembourg, she was the Managing Director of Banco, a subsidiary of ABN AMRO in Sweden. The Fondation de Luxembourg is an independent center of expertise and advisory in the field of philanthropy. The Foundation assists European donors in the structuring, development and monitoring of philanthropic projects in Europe and worldwide.
» LESS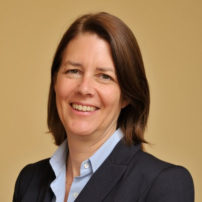 Jacqueline Detiger
 Partner, Beter Geven (Better Giving) Advisory Services in The Netherlands
» FULL BIO
Jacqueline has worked for twenty years in the field of philanthropy, starting her career at the VSB Foundation, one of the largest foundations in The Netherlands. Beter Geven provides philanthropy advice and helps clients (from The Netherlands and abroad) to set up their own grantmaking foundation. Beter Geven also provides existing foundations with services such as communications, organization, and strategy. She is the founder of the network of Dutch consultants working in philanthropy and she coordinates the network of charity desks of Dutch banks. She studied at Tufts University (BA Anthropology), the University of Amsterdam (MA Communications) and holds a post Master's degree in Philanthropic Studies from the Free University of Amsterdam. Besides advising clients in the field of philanthropy she is also active herself through various board functions, as an impact investor and last but not least helping to make the world a better place by being a beekeeper.
» LESS
Silvia Bastante de Unverhau
Head of Philanthropy Advisory, UBS AG
» FULL BIO
Silvia Bastante de Unverhau is the Head of Philanthropy Advisory at UBS with over fifteen years of experience in related fields. She leads a global team of specialists helping UHNW individuals and families realize their philanthropic aspirations. Her advice encompasses the full spectrum - from developing a philanthropic strategy, to maximizing impact, or areas such as venture philanthropy or impact investing.  Prior to joining UBS, she was an Associate Partner at the global strategy consulting firm Monitor Group, where she worked with some of the leading foundations and non-profits worldwide, as well as private sector companies and governments. She also held management roles at the Organization of American States in Washington DC, the International Secretariat of Amnesty International in London and the Office of the President of Peru. Ms. Bastante graduated from the London School of Economics and Political Science (LSE) with a B.Sc. Government and Economics and holds a Master in Public Administration from Harvard Kennedy School (HKS) in Cambridge, MA.
» LESS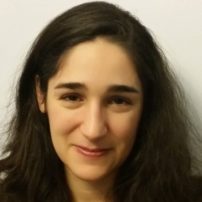 Noomi Weinryb
Researcher - Philanthropy and Public Policy at Uppsala and Södertörn Universities
» FULL BIO
Noomi Weinryb's research is centered on issues of accountability and organizing, comparing civil society in a broad sense, and philanthropy specifically, to public administration. She also makes cross-national comparisons across welfare regimes. Methodologically Noomi works mainly with qualitative interviews and text analysis of social media interactions. Her work is focused on two diverse yet (for her) equally intriguing policy areas; migration policy and higher education policy, focusing on research funding. Noomi has a PhD in Business Studies and her thesis is a comparative study of the accountability of philanthropists. She also has extensive international work experience as fundraiser and has also taught on the topic, coaching civil society initiatives across Europe.
» LESS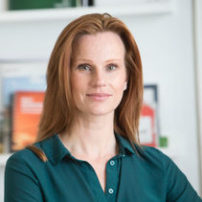 Linda Hedström Eriksson
Facilitator, Advisor and Senior Consultant. Founder of LHE Development
» FULL BIO
Linda Hedström Eriksson is passionate about collaboration as a force for social change and innovation. She is the founder of LHE Development, where she provides strategic and operational support to facilitate value-driven and value-adding collaborations and donations through private philanthropy and CSR. As a trained facilitator, Linda also engages in creating arenas for collaborative interaction and dialogue within organizations as well as between organizations and sectors focusing on methods for Multi-stakeholder collaborations. With her extensive experience in Major gift and Corporate fundraising for NGOs and Non-Profit organizations she has worked with Save the Children, The Swedish Red Cross, Sweden for UNCHR, Diversify Foundation and Amnesty Sweden among others. She was a speaker at the Swedish Fundraising Convention in 2016.
» LESS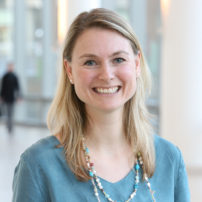 Jasmijn Melse
Philanthropy Advisor ABN AMRO MeesPierson, Netherlands
» FULL BIO
Jasmijn Melse is passionate about strengthening the field of philanthropy. As a former lecturer
of International Politics, grant maker of the Adessium family foundation, and philanthropy advisor at ABN AMRO private banking, she worked with a broad range of NGOs and
philanthropists. She has also been actively involved in initiatives to strengthen the European philanthropy sector. She believes everyone can be a philanthropist, and aims to bridge the gap between the giver and the receiver.
» LESS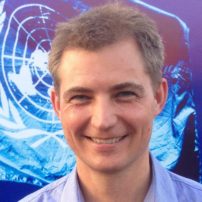 Björn Almér
CEO, Barista Fair Trade Coffee
» FULL BIO
Bjorn is the founder of Scandinavia's first ethical chain of coffee shops – Barista Fair Trade Coffee. Every purchase gives one school meal in Ethiopia (2 SEK). Over 1.5 million meals so far and currently 818 children in Kassim and Muka Dhera are financed by Barista. Apart from several medals in the national coffee championships (to prove ethics and quality are not opposites). Barista has earned a number of high profile awards including Änglamarkspriset, Sweden's largest environmentalist prize. Currently Bjorn is working on a new project designing a thermos bottle that will finance new water wells in Africa. Each bottle gives five years of water to one person in Africa and that increases if finding more friends with the same bottle.
» LESS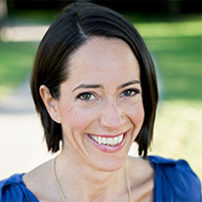 Soledad Piñero Misa
Founder of Retoy and Social Mission Manager for Ben and Jerry's
» FULL BIO
Over half a million children in Sweden have played with Retoy learn the fun in being environmentally friendly by swapping, creating and giving toys. Retoy has been selected by the Swedish Institute to become a tool kit used by Swedish Embassies all around the world. Soledad has also been awarded business magazine Veckans Affärer's prestigious "Social Capitalist of the Year"-award, among many other distinctions. Soledad grew up in Rosengård, a socio-economically deprived area, in a family of firstgeneration political refugees. At age 21 she was the Secretary General for the National Council of Swedish Youth organizations with operations worldwide. She has further been the Chairperson of the Swedish Red Cross Refugee Centre, and consulted Volvo, Swedbank and Fair-trade in CSR issues. Today, she is a frequently hired lecturer, educator and moderator. Since the start in 2011, the social enterprise Retoy has grown to become a leading organization working with circular economy in Sweden.
» LESS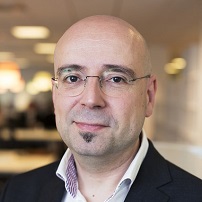 Daniel Akenine
Chief Technology Officer, Microsoft Sweden
» FULL BIO
Daniel Akenine is a physicist, lecturer, writer and former neuroscientist at Karolinska Institutet in Stockholm. In 2015 he was appointed as an IASA Fellow and ranked as one of the 15 top IT-architects worldwide. He currently works for the Microsoft Technology Office. Daniel is also an established Swedish fiction writer with the latest fiction book "11 grams of truth" about privacy and power in our modern society. 
.
» LESS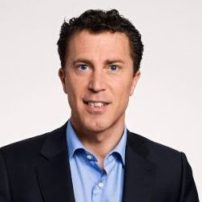 Mathias Strand
Assistant General Counsel, Head of Legal for Microsoft Europe
» FULL BIO
Mathias Strand is general counsel at Microsoft in Western Europe and leads a team of lawyers who support businesses from Scandinavia in the North, to Italy and Spain in the South. He is a frequent speaker and panelist in areas such as cloud services, privacy, IT law, contract law, competition law, CSR and General Counsel role. He is also a guest lecturer at law program at Stockholm and Umeå University. He is on the IT & Telecom Companies row of data, and has been with Microsoft since in 2006.
» LESS