Scheduled speakers are subject to change. Additional speakers to be announced soon—please check back again for updates or sign up for our mailing list to be the first to know.
Harry McNeil
CEO at Hero Sverige AB
Harry McNeil is CEO at Hero Sverige AB, providing professional integration services and housing for asylum seekers. Harry has founded and led a number of companies and NGOs, aimed at solving complex societal challenges at the borderline of business and society. Prior to Hero, he led Telge Tillväxt, hiring 600 unemployed youngsters.Harry has global background in business, research and NGO development, and he studied business, international relations and philosophy at Stockholm University, the Kaospilots, Berkeley and Lund University.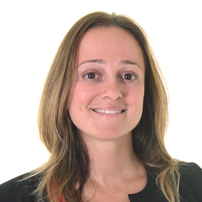 Cristina Andreatta
Network Development Manager
Association of Charitable Foundations (UK)
Cristina Andreatta has over ten year's experience of working collaboratively within the UK charity sector to promote the rights of migrants, refugees, and human trafficking victims. She helped to set up and co-run the Migrants'Rights Network for four years, and she has also worked for the Human Trafficking Foundation, where she coordinated a working group of anti-trafficking experts willing to improve victim support. More recently, her interest in the charity sector has expanded to include philanthropy. In April 2015, she joined the Association of Charitable Foundations where she has been coordinating and developing peer learning networks of UK foundations working in the asylum, refugee & migration and housing & homelessness fields. Cristina holds a MA degree in Refugee Studies.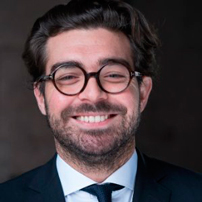 Ernest Radal
Chief Evangelist, Mobilearn
Ernest Radal is entrepreneur and joint founder of the Mobilearn concept – a mobile web-based service for immigrants. Ernest has roots in former Yugoslavia, and has built up Mobilearn as a trademark on the Swedish market by cultivating politicians and other decision-makers within the area of integration over a period of six years. Through Ernest's efforts, Mobilearn has achieved high status as a company with innovative solutions for supporting the establishment of migrants in society, in Sweden and throughout Europe as well.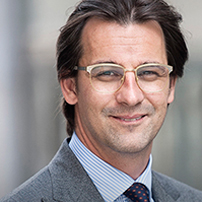 Sasja Beslik
Senior Executive Manager at Nordea Asset Management 
Sasja Beslik, Previously served as Global Head of Responsible Investments & Engagement at Banco/ABN AMRO and as a consultant for the World Bank on number of projects in Africa and Asia. In 2007 he was named most influential business individual in Sweden under 40 and in 2011 as a Young Global Leader by World Economic Forum. During his time in Nordea Asset Management, Sasja also served as CEO for Nordea Funds in Sweden. He is also chairman of UNEP Finance Initiative's Water Work Group and is participating in the steering committee within PRI on shale gas and water issues. In 2013 Awarded Serafimer-order-stripe medal by H.R.H King CarlGustaf of Sweden for extraordinary efforts in the field of finance and sustainability.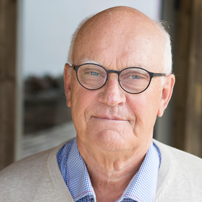 Roger Akelius
Entrepreneur and Philanthropist
Akelius Foundation 
Roger Akelius is a true entrepreneur and philanthropist.  After the sale of three successful companies within finance, insurance, and tax education, Roger donated 99.5 per cent of his assets to the Akelius Foundation, which has a present value of 40 billion SEK.  He is now concentrating on real estate investment through the Foundation's Akelius Residential Properties AB.  The Akelius Foundation focuses upon research and education regarding residential real estate and providing homes for children in need. Presently the Foundation is the world's largest donor to SOS Children Villages. Roger, now 71 years, is actively engaged in the development of new projects, particularly a cutting-edge course to teach Swedish to refugees.
» LESS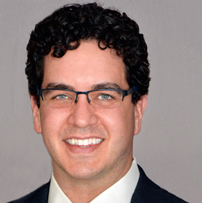 Jason Franklin
W.K. Kellogg Community Philanthropy Chair Dorothy A. Johnson Center for Philanthropy
Dr. Franklin serves as the W.K. Kellogg Community Philanthropy Chair at the Johnson Center for Philanthropy, the nation's first endowed chair focused on community philanthropy. Previously, he served for five years as Executive Director of Bolder Giving, inspiring people to give big & take more risks with their philanthropy. He also serves as an award-winning adjunct professor at New York University and on the boards of the Proteus Fund, Solidaire Donor Network, WiserGiving and 21st Century School Fund.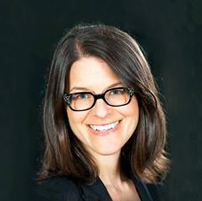 Maura Pally
Senior Vice President of Programs at Clinton Foundation
Maura Pally is the senior vice president of programs at the Clinton Foundation. In this role, Maura oversees the strategic and operational efforts of the Foundation's 9 initiatives focusing on efficiency and impact, as well as ensuring alignment with the organization's core mission. Maura managed the creation, development and implementation of No Ceilings: The Full Participation Project; Too Small to Fail; and Job One, an effort to help close the skills gap nationally. She also serves as acting CEO. Maura joined the Clinton Foundation from Bloomberg Philanthropies. She has held several positions in the government and the private sector, including as a special assistant in the Office of White House Counsel under President Clinton and as Manager of Politics and Public Policy at Oxygen Media. She earned a B.A. from Brown University and a J.D. from the University of Southern California.
Madeleine Opira
Founder of the think tank A Million Minds, Lawyer and Author
Madeleine Opira is the author of the book "Generation Integration" and co-author of the Anthologies "Formation Journey" and "Not a Stranger." Madeleine has a degree in LLB Law with French Law and Language, Leicester University. She was named one of Sweden's future most powerful people in 2015 under the category of alternative opinion leaders and as one of the up and coming opinion leaders in the years 2011, 2013 &2014. Madeleine is the founder of the think tank A Million Minds working to gain broader context of the ghetto suburbs and to enable the potential that is hidden there through social media and Instagram campaigns.
Rebecca Riccio
Director, The Social Impact Lab at Northeastern University
Rebecca Riccio has worked for over twenty years in the social impact arena as a practitioner, consultant, and educator. She is the founding Director of the Social Impact Lab at Northeastern University. Rebecca also teaches courses on nonprofit management and philanthropy at Northeastern University and has lectured on philanthropy, social justice, and policy in the Sillerman Center for the Advancement of Philanthropy at Brandeis University. Rebecca is the author and instructor of Giving With Purpose, the world's first massive open online course (MOOC) on effective charitable giving and informed civic engagement presented by Northeastern University and the Buffett family's Learning by Giving Foundation. She holds a B.A. from Wesleyan University and an M.A. from the University of Michigan.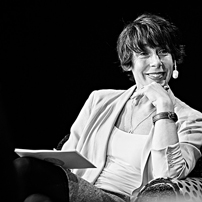 Mia Odabas
Co-founder of Smarta Samtal, journalist and moderator
Mia Odabas is a distinguished journalist and moderator. She  has worked as a reporter for major publications in Sweden such as Dagens Industri, Dagens Nyheter and Svenska Dagbladet. She has also been a journalist, producer and newscaster of prime TV news programs in Sweden. Today Mia is a popular and sought-after moderator, in addition to doing journalistic work for both print and television.  Mia has an MBA from Stockholm School of Economics.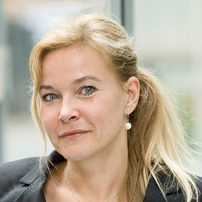 Ninni Franceschi
Nordea Private Banking Sweden
Ninni Franceschi has extensive banking and leadership experience since almost 20 years from various areas within Nordea such as product, channel and concept development in various leading positions. She worked mainly with internet development and communication for the savings area and managed core banking product offerings and channel development for Retail Household between 1996-2004. Ninni has been heading up Concept Management for Private Banking Sweden and then entered a position as Nordic Head of Deposit Products in Group Operations and Banking Products. In 2015 she entered into a position as the Head of Nordea Private Banking Sweden. Stockholm Business School, eMBA (MSc Business Adm. Sthlm University) IHM Business school, Strategic Marketing & Brand Mgm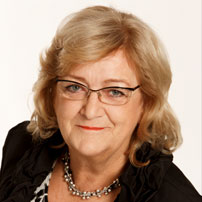 Carin Lann
CEO at Wise Economy
Carin Lann is the CEO of Wise Economy Global Association. After years in the corporate world, Carin wanted something more meaningful in her working life, so she started her own company. Her vision was to focus on women entrepreneurs' role in society. Today, with more than 20 years of work for women's empowerment in 17 developing countries, Carin has seen how the world has changed since being an enthusiastic pioneer back in the 80s. Women's Economic Empowerment has become a top priority around the globe and Carin is considered an expert on these issues. She has been bestowed with the title "Queen of Networking and the Gateway to Africa".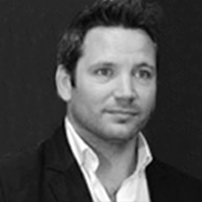 Arnaud Mourot
CEO, Ashoka Europe
Arnaud Mourot has been Ashoka's CEO in France since November 2005, and he has also managed the development in Belgium and Switzerland since 2006. He has enabled the launch of the Venture and Fellowship programs (already 21 Fellows), and of a Social Business Plan competition in the 3 countries. Arnaud holds an MBA from the Paris Management School, ESCP, where he focused on "Innovation and Entrepreneurship." For 10 years he was also a prominent member of the French Wrestling team and an international champion. He created the Sport Sans Frontières (SSF) NGO in 1999, which he has chaired since Ashoka hired him.
Olle Wästberg
Head of the Governmental Commission on Democracy
Olle Wästberg, Current head of the Governmental Commission on Democracy and former member of the Swedish Parliament, Consul General in New York, and Director General the Swedish Institute.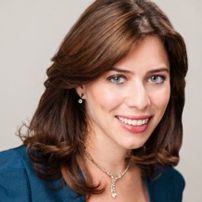 Abigail Noble
CEO at The Impact
Abigail Noble is CEO of The ImPact, which is a nonprofit network of families who commit to make more impact investments, more effectively. Prior Abigail was Head of Impact Investing Initiatives at the World Economic Forum and Head of Africa and Latin America for The Schwab Foundation for Social Entrepreneurship. She is a graduate of Harvard and Tufts, was a Fulbright Scholar in Uruguay, a World Economic Forum Global Leadership Fellow, and is a term member of the Council on Foreign Relations.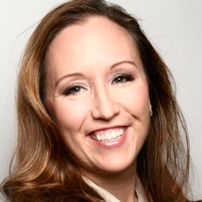 Cristina Ljungberg
Founder, Giving Wings / Influence Film
Since 2010, Cristina Ljungberg has been the chairman and the driving force behind the Giving Wings Foundation, a Swedish foundation focused on education and healthcare for women and girls with a specific interest in menstrual hygiene. She is an active board member of Afripads in Uganda and sits on the supervisory board of Acumen. After completing an MS in Biotechnology, Cristina worked for Baxter Healthcare designing medical devices in Chicago, IL. Following her MBA at The Tuck School of Business at Dartmouth College, she moved to Sweden where she worked as a management consultant for McKinsey and Co. In 2007, she invested in the award winning documentary, "The Devil Came on Horseback." This experience precipitated her love for documentary film. She now runs Influence Film, which consists of a foundation, investment fund and online platform supporting the production of documentary film and growing new audiences.
Sam Parker
Director Shell Foundation
Graduating from Oxford University in 1983, Sam worked for 6 years in the agrochemical industry, with a focus on Latin America. After 18 months working as a volunteer with street children in Sao Paulo, Sam returned to business with 11 years at a UK commodity trading company, becoming Managing Director of the company's Asian business in 2001. In 2002, Sam returned to the development sector as Organizational Development Manager at the International Save the Children Alliance. In 2006, Sam joined Water & Sanitation for the Urban Poor (WSUP), as its first CEO. WSUP is a not-for-profit company, composed of private sector and NGO members, which empowers local WASH service providers to serve low income urban consumers on a commercially viable basis. In 2015, Sam was appointed Director of the Shell Foundation.
Henrik Storm Dyrssen
Managing Director Leksell Social Ventures
Following a career spanning diplomacy, entrepreneurship and international banking across EMEA Henrik took on the role building Leksell Social Ventures for the Leksell Family. Dual masters degrees in Political Science and International Business combined with Goldman Sachs and McKinsey & Co scholarships for social entrepreneurship marks Henrik's passion for business for good. As managing director of LSV Henrik has led the Leksell Family's effort to put social impact investment and social innovation on the map in Sweden. The launch of Sweden's first Social Impact Bond together with Norrköping municipality marks their combined efforts since launching LSV in May 2014.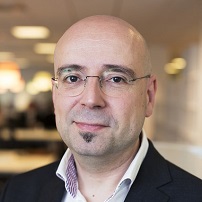 Daniel Akenine
CTO, Microsoft Sweden
Physicist, lecturer, fiction writer and former neuroscientist at Karolinska Institutet. In 2015 Daniel received an IASA fellowship, one of the highest international awards in the field of IT-architecture.