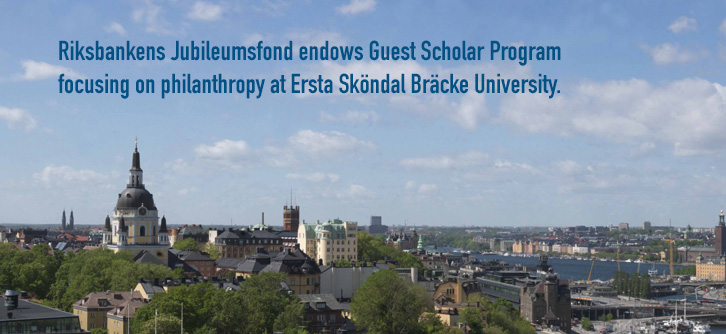 Ersta Sköndal Bräcke University College Strengthens Its Research Focus on Philanthropy
The proposed international visiting professorship aims to attract philanthropy scholars whose work in the humanities or social sciences can contribute to the Swedish and international conversations on philanthropy, foundations, democracy, and equality. Ideally, such scholars will bring some clarity to if and how philanthropies, foundations, charities and non-profit-organizations can play democratizing roles in society and not least in the lives of immigrants and other minority groups. Furthermore, such scholars would add to and complement Ersta Sköndal's new Ph.D. program and its strategic, long-term research program on the future of the welfare society in Sweden and beyond, with a focus on how the older, more monolithic welfare state is giving way to an emerging, far more pluralistic welfare society. In practical terms this would take the form of contributing to graduate courses and on-going research projects as well as developing joint research proposals for new projects with colleagues at Ersta Sköndal Bräcke University College.
The long-term, strategic aim of the program is thus to strengthen and develop the research on civil society at Ersta Sköndal's Institute for Civil Society Studies in general and the research on philanthropy, foundations, charity, and non-profit organizations. The program will be headed by a special committee at ESBH, and working in close collaboration with an International Advisory Board.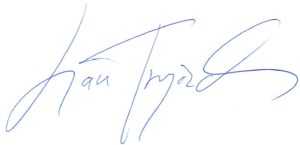 Lars Trägårdh, Professor
Director, ESBH Guest Scholar Program in Philanthropy Studies